*Anemoneniityn Enigmatic Rose*
kutsumanimi : Mandy
rotu : australianterrieri
väri : punainen
sukupuoli:
syntymäaika : 24.9.2011
rek.nro : FI55221/11
polvet : 0/0
silmät: OK (9/2012)
näyttelytulos : PN2, VASERT, CACIB
isä : FI MVA Nemma's Zero Nine
emä : Somehow She's Howgirl
kasvattaja : Katriina & Leena Hautala
omistaja : Sari & Rebecca Kahlos, Seinäjoki & kasv.
ikä :
harrastus: agility

~ ~ ~

~ ~ ~

pet name : Mandy
breed : Australian Terrier
color : red
gender :
date of birth : 24.9.2011
reg.number : FI55221/11
patellas : 0/0
OK (9/2012)
show result : BB2, RCC, CACIB
sire : FI CH Nemma's Zero Nine
dam : Somehow She's Howgirl
breeder : Katriina & Leena Hautala
owner : Sari & Rebecca Kahlos & breeders
hobby : agility


^Rose, Wikimedia Commons
Galleria:
14.4.2013 KV Vaasa / Int Show
Erittäin hyväntyyppinen narttu, pitkä pää, turhan karkea kallo, hyvät, eläväiset korvat, hyvät silmät ja purenta, riittävä kaula, eturintaa saisi olla enemmän, hyvä runko, hyvä hännän kiinnitys ja häntä, liikkuu hyvin. NUO-ERI1, SA, CACIB, VARA-SERT, Valakari Paula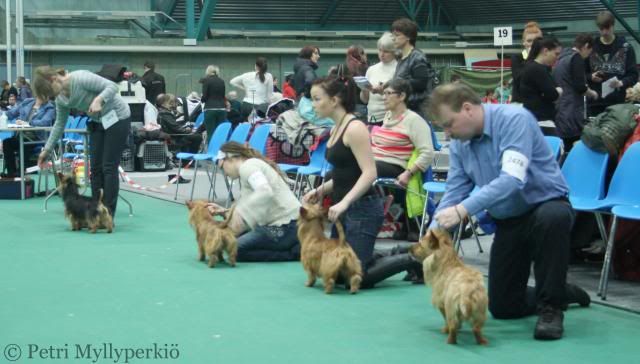 Anemoneniityn Coconut ERI2 + Kirsi, Daurian Lily ERI3 + Kata, Enigmatic Rose ERI1 SA + Rebecca, Chiliberry's Queen Isabel ERI4 + Juhani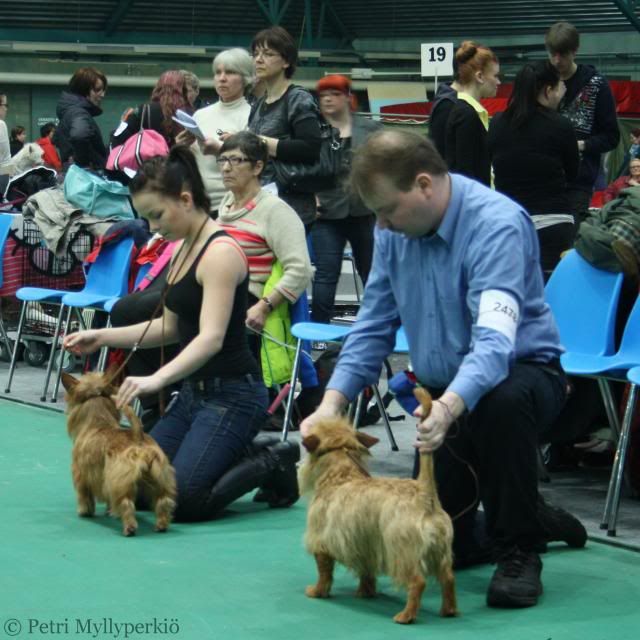 Mandy & Rebecca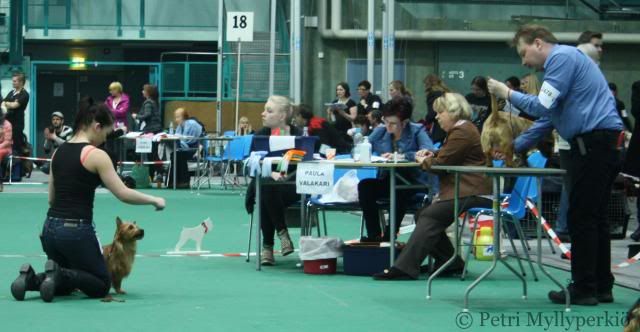 Mandy & Rebecca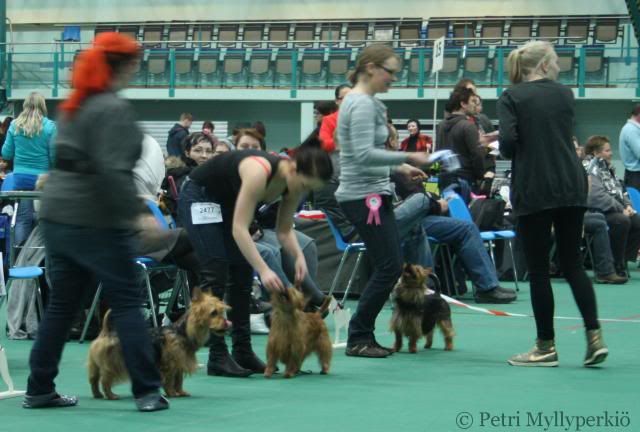 Paras Narttukisa: CH Reimin Seventh Sign PN3, Anemoneniityn Enigmatic Rose PN2 CACIB vara-SERT, Chiliberry's Contessa Caterina PN1 SERT
10.11.2012 KV Jyväskylä / Int Show
Lovely bitch with the nice head. Good eye and ear set. Happy girl, with the chest and rib length. Unfortunately carrying too much weight, so spoiling over all picture. (Handler can develop her skills and the terrier improve her condition. EH, Jeff Luscott, UK.
7.10.2012 Aussien jälkitreffit / Tracking meeting for Aussies

Naudanvereen kastettu pesusieni verijäljen tekoon. / Sponge for blood tracking.
6.10.2012 Silmä- ja polvitarkastukseen menossa / getting eyes and patellas checked!

Mandy+Sari, Siru+Kirsi&Anni, Lilja+Kata & Topi+Weronika
29.9.2012 Trimmauskurssi Lapualla / Grooming lesson
9.4.2012 Aussitreffit / Aussie meeting

Sisarukset Mandy & Topi / Mandy & her brother Topi

Mandy & Rebecca

Perhe Mandy, Ruska-iskä & Topi / Mandy, Topi and their father Ruska in the middle
9.12.2011 Mandy 11 viikkoa / weeks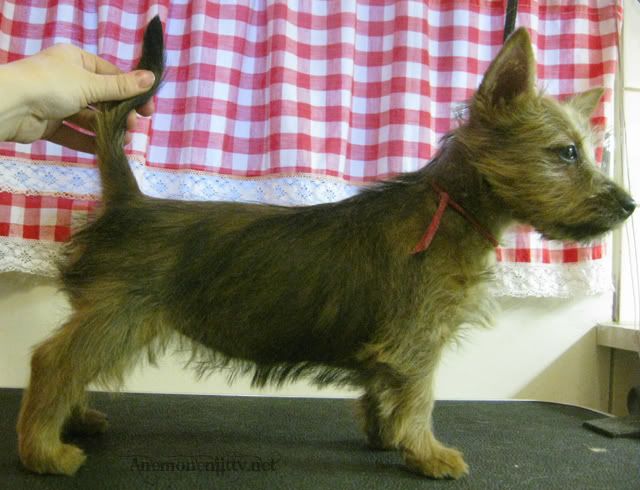 17.11.2011 Mandy melkein 8 viikkoa / almost 8 weeks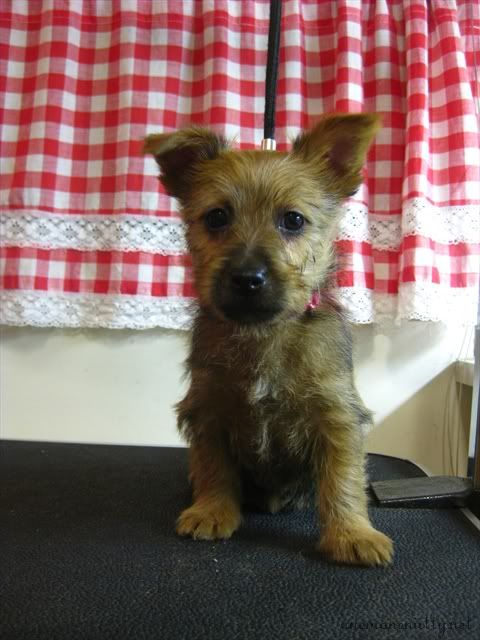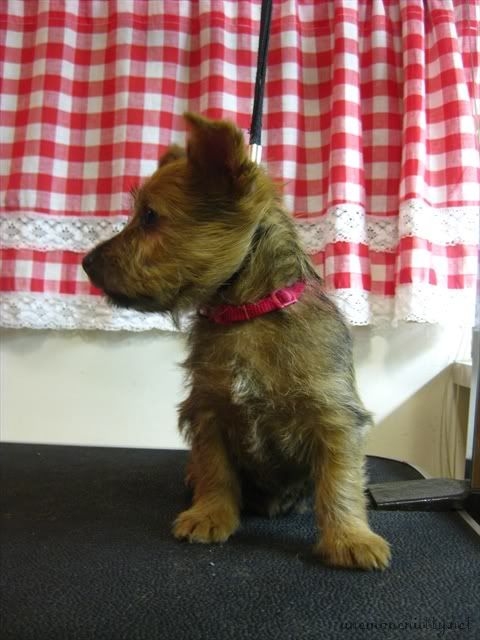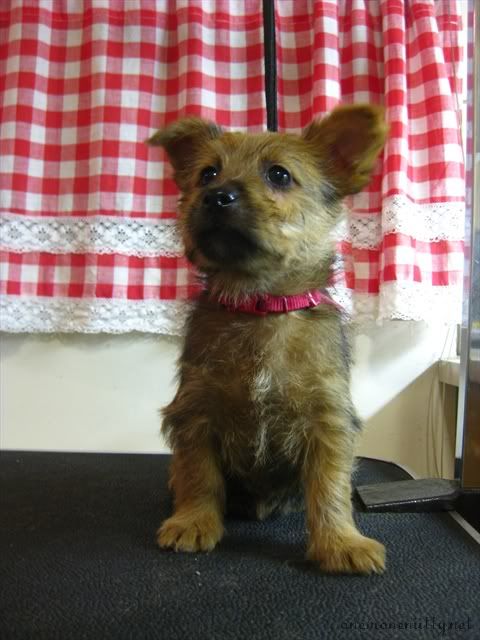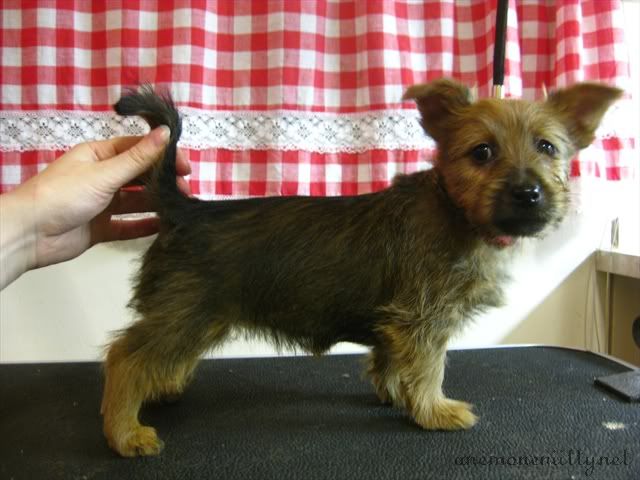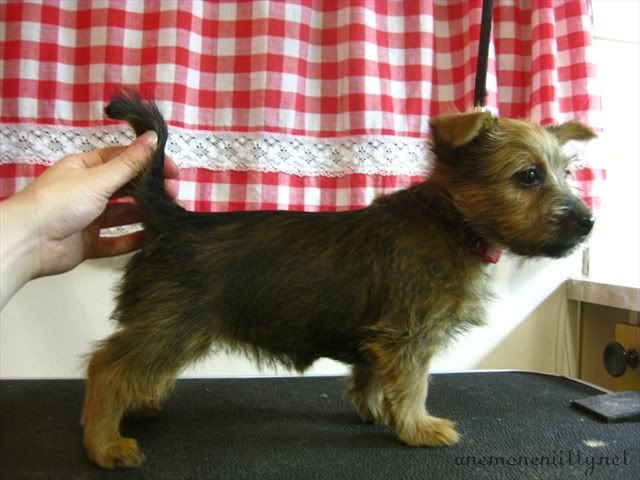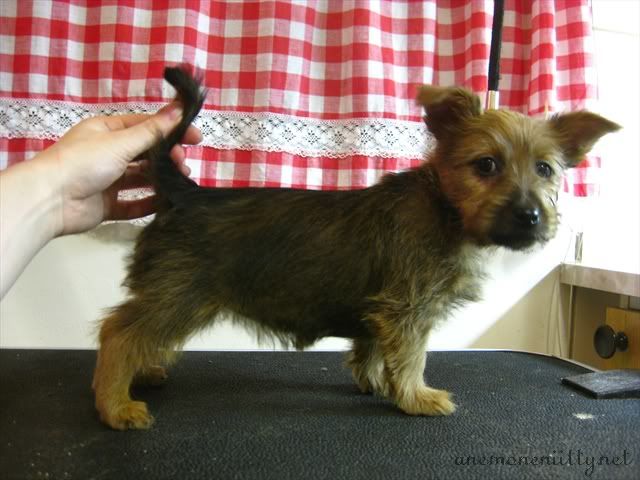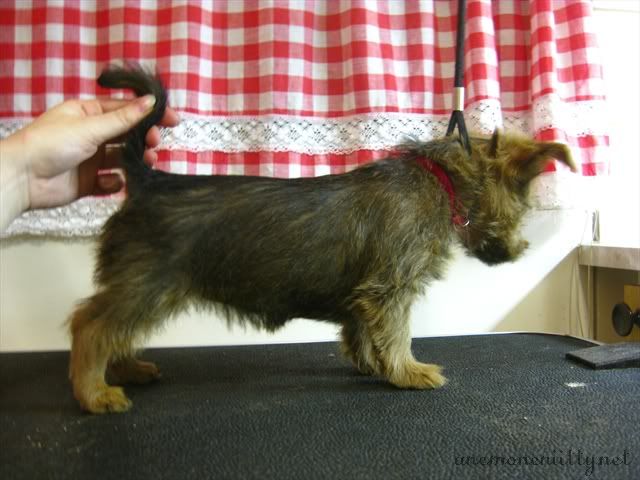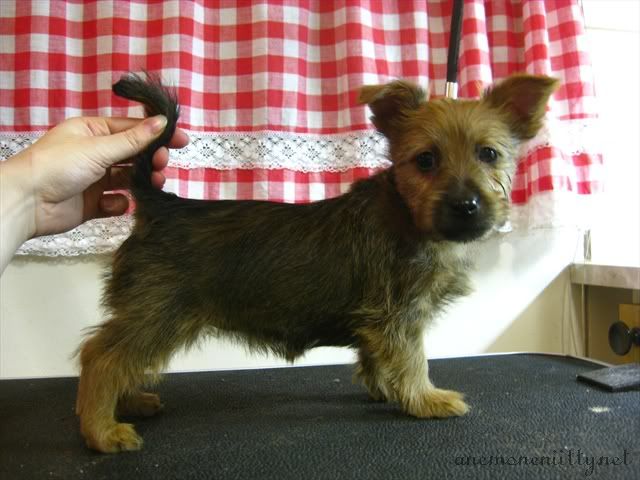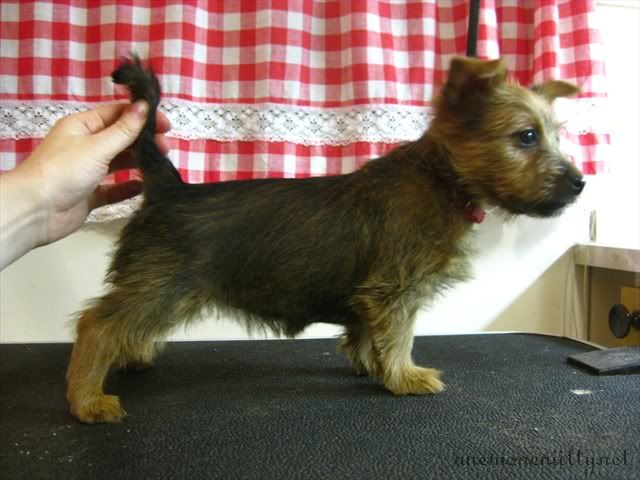 4.10.2011 Mandy 10 vrk punainen panta / 10 days old Mandy with the red collar
©
Anemoneniitty.net
, 31.07.2013 13:39